To say that Thibault Giroud is one of the blues' strongmen is an understatement. The 48-year-old, a former top athlete, works closely with Fabien Galthié and the men 'on the field' to be as accurate as possible on the players' health, recovery and preparation. In this sense, "Galette" does not make its decisions thanks to the work of the blues' physical coach, but hand in hand with him. This is how it goes for the upcoming Japan tour, the performance director explained via L'Equipe:
Last year in Australia we had already made the decision to give about twenty premium players a break. A year after the World Cup, it makes even more sense. We had set a benchmark of 2000 minutes played for bonuses. There are also wounds and a lack of freshness at the end of the season. There aren't many opportunities to leave the players alone to recover, get mentally fresh and most importantly have a good pre-season with their clubs. Taking these players meant piling up problems for the future, for the November tour, the tournament then etc. We're too close to the World Cup to take that risk. And those who are there deserve it, they deserve their place.
Quésaco, exactly these 2000 minutes? Well, according to our sport's performance specialists, and in line with staff expectations of their players, this is the threshold of playing time a boy must not exceed in order to limit the risk of injury or chronic fatigue. Of course, this is just a guide, but in any case, all the so-called "premium" players who have exceeded it will not be going to Asia this summer. For example, Romain Ntamack (32 games, 2380 minutes), Antoine Dupont (30 games, 2080 minutes), Greg Alldritt (30 games, 2180 minutes) and Anthony Jelonch (30 games, 2005 minutes) are already on vacation. Other guys who are in high demand for their position, like Cyril Baille (31 games) or Uini Atonio (33 games at 146kg and with a knee in the glove box!) will also stay at home.
XV of France. Le Garrec, Luc… Which players can score this summer?But does playtime explain everything? And is the XV. of France better today, among other things, because its members play less than in the past? We'll stop you right now: the answer is a big NO. If only because, as Giroud emphasizes between the lines, (many) other factors must be taken into account when evaluating his decisions, such as B. latent injuries or lack of freshness, both physically and mentally … In this sense, some executives who were well under 2000 minutes this season were still not part of the group that flew to Japan on Wednesday. Who ? Confused, we will mention Julien Marchand, Jonathan Danty or Gaël Fickou, not to mention the injured Paul Willemse, Gabin Villière or François Cros.
Less playing time? no Better consideration? Yes.
Incidentally, it should be noted that the boys play no less today than yesterday. And despite the agreement that unites All the components of French rugby to mobilize fully in favor of the XV of France in view of the 2023 World Cup, the overloaded calendars remain the same. Despite the "protection" of famous premium players for contractual periods, many executives remain within the bounds of the 30 games played per season (see above). Hardly less than the old Cadors of the PSA era, Novès or Brunel, who very rarely went beyond that famous limit, like captain Guirado 2015/2016 and its 35 games played (in the CDM year) for 31 starts. Or "King" Louis Picamoles the following season, who played a total of 31 games for 30 starts during his year in England. Ditto for our international Mathieu Bastareaud 2017/2018 who made 30 appearances this season where he found the blues for 27 starts.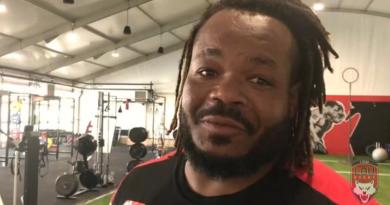 TRANSFER. ITEM 14. Mathieu Bastareaud, future 3rd line of the RCT?So, at the time of accounting, it is clear that on this point, the difference between yesterday and today lies in the support of the players. Learn about the competence, complementarity and detail science of the current staff. Who now has the foresight, intelligence and scope to act, for example, to forgo the majority of their executives from summer tours, which are considered "new incubators" rather than crash tests? What if that was professionalism?
And also :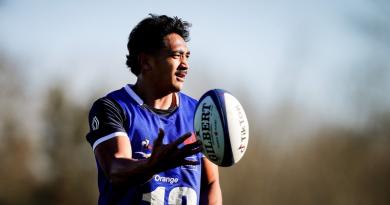 RUGBY. French team. The Blues found their channel against Japan and it's a first