Next-generation headphones and turntables: discover these latest high-tech marvels that combine design and acoustics… for the best!
---
Sennheiser IE 600 headphones: ultra-natural sound
Audiophiles have been waiting for this! Sennheiser has just released its latest generation of IE600 wireless headphones, offering exceptional music reproduction with almost no distortion (thanks to the Sennheiser TrueResponse converter), as neutral as possible, as intimate as lively. Incredibly expressive vocal performance, powerful, fast and precise low-frequency range: the extraordinary sound performance of the IE 600 amplifies the presence and the sense of intimacy with the music, to the point where we even discover new aspects and details.
Compact and ergonomic, the IE 600 headphones have a zirconium shell: a metal that makes them three times more robust and, above all, exceptional acoustic performance. There is no doubt that the IE 600 earphones will be a reference for the best music lovers.
Price: €699
Omnia: the new wireless speaker from Italian Sonus Faber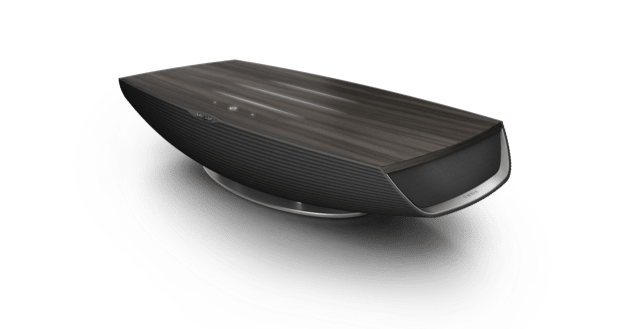 With its sleek and sophisticated oak design, Sonus Faber adds a contemporary and innovative all-in-one active system where acoustic technologies meet the natural elements of wood.
The new Omnia system features two new technologies, including the SENSO-Touch surface that allows direct control of the system and supports the latest streaming technologies (Spotify, Tidal, vinyl decks, Bluetooth mobile devices, Apple AirPlay 2 and Chromecast).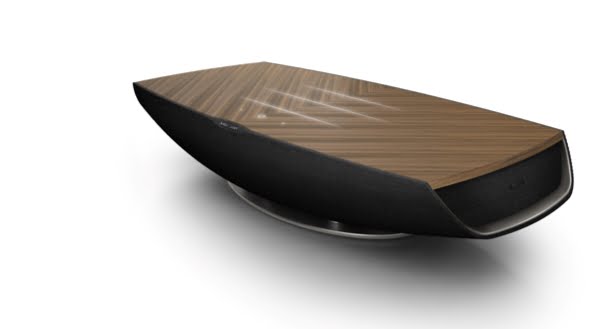 Large power speakers (490W) supported by 7 optimized speakers incorporating CRESCENDO acoustic technology, translated into a three-dimensional sound that immediately immerses us in a vast sense of spaciousness and immersion. Added to this is the extreme quality of detail and the most sophisticated ergonomics.
Price: €1799 inc VAT. Available in walnut and graphite finishes from authorized Sonus Faber dealers.
Technics launches the EAH-A800: its new Bluetooth noise-cancelling headphones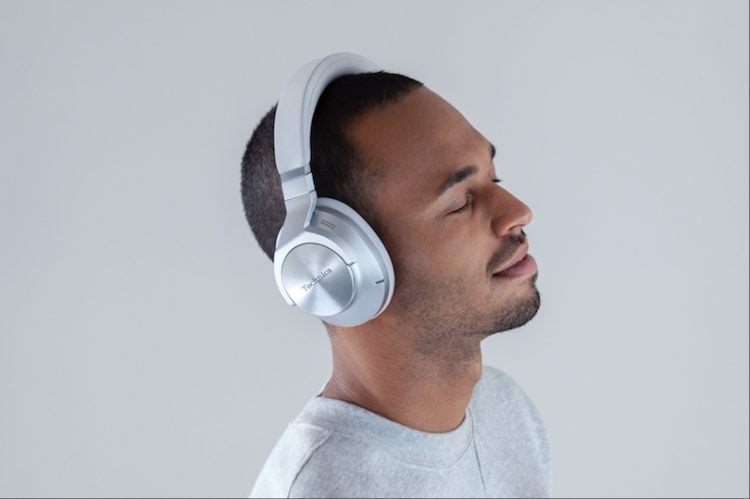 Drawing on over 50 years of high fidelity audio engineering expertise, the new EAH-A800 is engineered to deliver superb sound quality with 4 beamforming microphones and noise reduction technology.
With the EAH-A800 headset, the call quality is significantly higher. Since the headset only picks up the speaker's voice, thanks to the feed-forward microphone, it offers clear and clear voice communication, even in noisy and windy environments! With a total of 8 microphones, conversation is natural and pleasant, and noise-cancelling technology reduces ambient noise to capture your voice in three dimensions.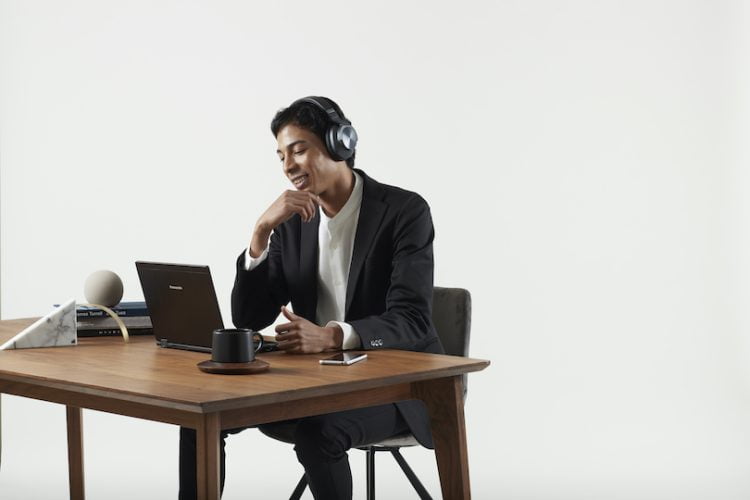 When it comes to listening to music or a movie, it's a wide and dynamic sound spectrum with quick response and a high level of definition that makes all the details audible. A fully immersive experience with Technics clarity.
This helmet has many practical features! A "Transparent" and "Aware" mode to adjust ambient noise, a Bluetooth multipoint feature that allows you to be connected to more than two Bluetooth devices at the same time and easily switch between the two sound sources, and a full customization via Your smartphone with Technics Audio app.
Price: €349
Audio-Technica delivers a stylish new turntable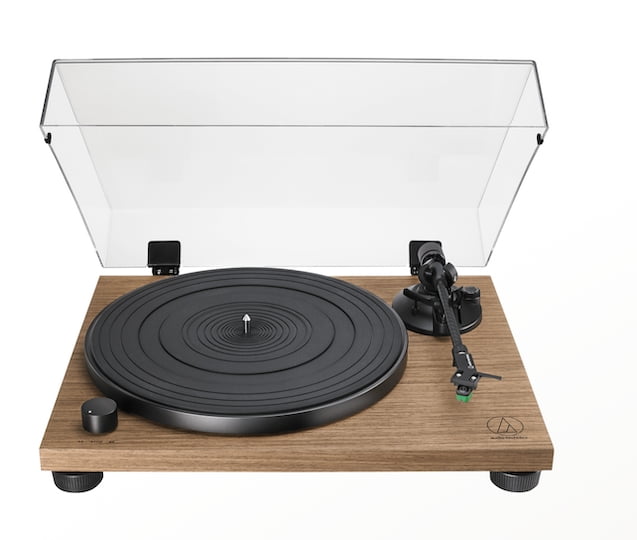 What a pleasure to hear 33rpm again! And to combine acoustic quality and aesthetic beauty, Audio-Technica hits hard with its latest AT-LPW40WN turntable, whose dark walnut finish fits perfectly into any interior. Its wooden chassis was chosen for its natural acoustic and anti-resonance properties for a natural and balanced analogue sound. Thanks to the good rigidity of the straight carbon fiber tonearm, reading is perfectly controlled.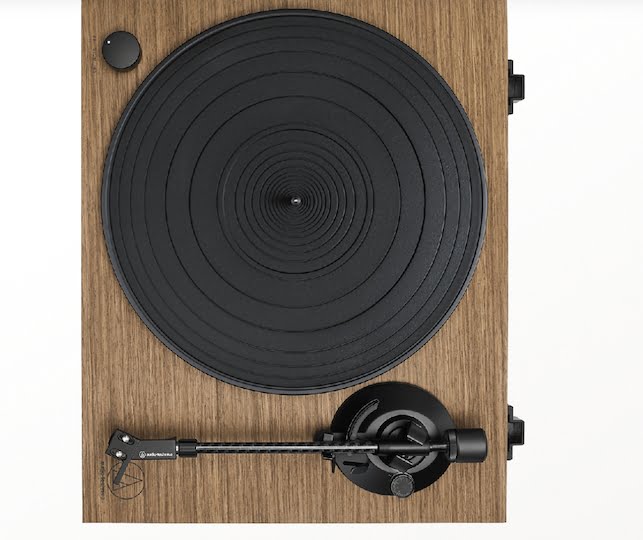 There is also a deactivatable RIAA phono preamplifier for wired connection to all available audio systems (phono or AUX input).
Price: €379 including VAT
Sony's A7 IV mirrorless camera: The new full-frame benchmark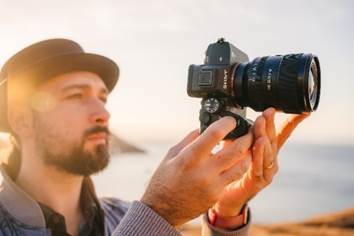 Highly awaited by photographers looking for a versatile 24×36 (photo/video) camera, the Sony Alpha 7 IV (A7 IV) is finally here. The sensor, the processing engine and the AI-assisted autofocus benefit from the latest developments and work together with the most modern photo and video technologies to create a new and dynamic image. On the program: a double Bionz XR processor, a new 33 Mpx sensor, a revised autofocus module with artificial intelligence and a reinforced video part with, in particular, active mode, breathing compensation and focus support.
4:2:2 10-bit capture internal. Advanced BIONZ XR image processing engine delivers up to 8x better processing performance.
With its ball-bearing touchscreen, this latest Sony is the ideal mirrorless camera, combining superb shooting with flexible connectivity for transferring your images in the field.
Price: 2800 € incl. VAT
Tapo C320WS: the latest outdoor surveillance camera from TP-Link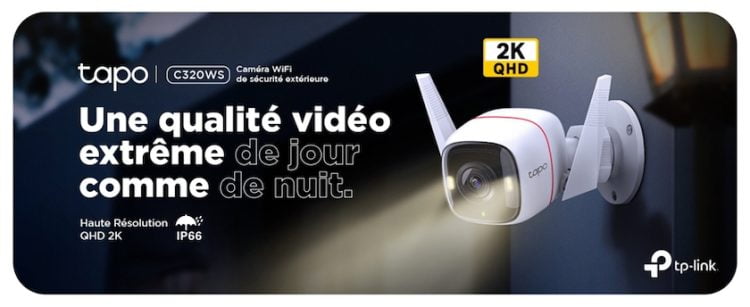 This WiFi outdoor camera, which can be used on a wired or wireless network, offers optimal security for your home.
Equipped with a high-resolution sensor, it delivers high-quality (4 MP) and color images even in low light conditions, so that details are not lost in the dark. It is durable, totally waterproof and can withstand all weather conditions. And she speaks to you! Equipped with two-way audio, the built-in microphone and speaker enable real-time communication. On the other hand, the Tapo application also allows you to communicate remotely and view the camera live.
Price: €69 incl. VAT